St. Stephen Lutheran Church

5903 Bardstown Road

Louisville, KY 40291


We are open!

Welcome back to

Saint Stephen Evangelical Lutheran Church.

We hope to see you soon!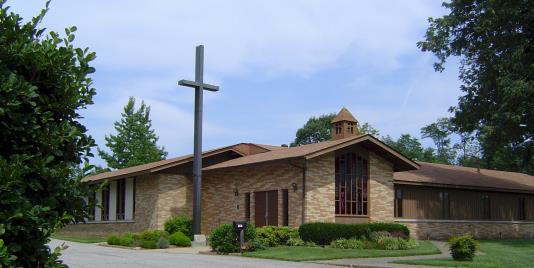 Grace to you and peace from God our Father

and from our Lord and Savior Jesus Christ.

What a year this has been!  These past months have been filled with so many twists and turns and ups and downs.  We have all experienced so much disappointment - hurt - and grief.  We have missed so much and spent so much time longing to be together.

We have been changed by this pandemic time.  We emerge different people than we were when this journey began.

And now - we are beginning to come together after our long time apart.  We are experiencing the joy of reunions and in-person gatherings.  Finally - we are able to gather together safely.  At long last - we are able to gather for in-person worship in our sanctuary.

We invite you to join us for worship at Saint Stephen Lutheran Church!  We would love to have you join us as we give the Lord thanks and praise each Sunday morning at 10:00 am.

If you have worshiped at Saint Stephen before - you might notice things have changed a bit.  We are easing back into our new normal.  We are using this time to reflect and to consider our way forward prayerfully.  Most importantly - we are using this time to give God thanks for God's blessings to us.

We pray - we will have the honor of worshiping our Lord with you soon!

In Christ and with Love -

Pastor Kerri and Your Sisters and Brothers in Christ at Saint Stephen Lutheran Church